Welcome to the Sancovia family
For you, being part of Sancovia means being part of a positive, dynamic, communicative and committed team as well as being able to express and present your own ideas and concepts. We intensively promote and support your professional development.
At Sancovia, we alternate between working in the office and from home as part of our hybrid model. Depending on your individual needs, you can also work part-time.
We place a high value on having fun at work. But we can also relax together. We regularly get together for events lasting several days and celebrate together in a family atmosphere.
Of course, we offer you free hot and cold drinks in our state-of-the-art offices.
Join our team now and accompany us on our successful way.
Many good reasons for your career at Sancovia
Interdisciplinary & hybrid working
0
locations in three countries
Professional development & pension plans
The "Top Consultant 2021" award spurs us on to continue to act as a trustworthy partner for and at the side of our clients and to convince new clients in the future with our unique performance and professionalism.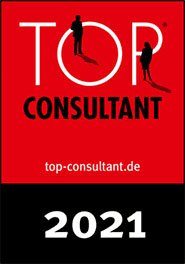 We are delighted to be recognized as a "Top Employer in the SME sector" in 2022 and 2023 - a sign that we are attracting the attention of both young and experienced talent who appreciate exciting tasks and high esteem in a family environment.
Our diversity is our strength
At Sancovia, it is important to us that our teams consist of the most diverse people: In addition to different levels of professional experience, our colleagues are characterized by different origins, gender, appearance, religion and their individual personalities. And that's a good thing, because experience has taught us that diverse teams in particular find the most innovative solutions.